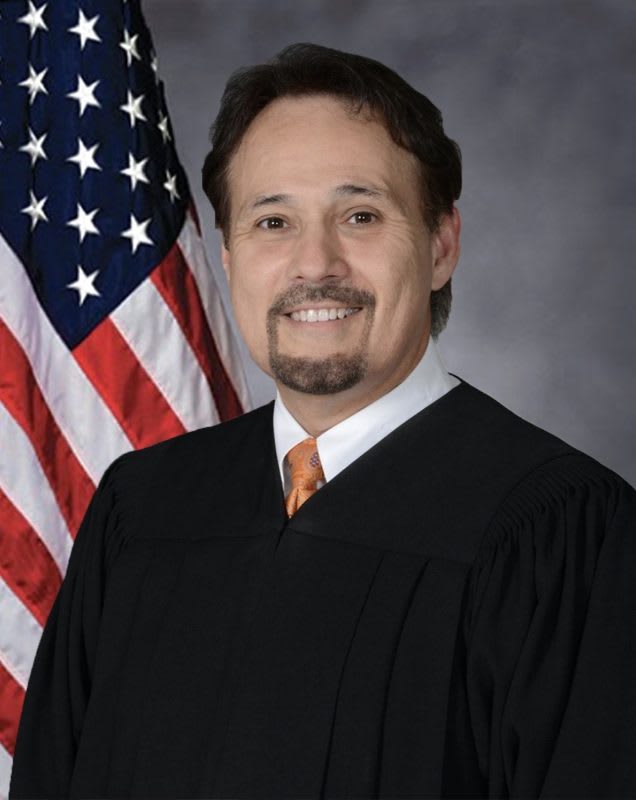 Judge Lee was appointed to the bench in 1997. He currently serves as a County Court Judge in our Fort Lauderdale Courthouse and is the head Administrative Judge for all of County Court for the 17th Judicial Circuit. As Administrative Judge, he not only handles his own case load but all matters involving policy, scheduling, relief and any other Judicial administrative matters that arise; such as the current County Court rules and decisions made with respect to Covid-19. This unpaid administrative position is one that he takes on with a willingness and desire to serve not only all of his County Court judges, but all the residents of Broward County.
Judge Lee is a longtime member of the Broward County Hispanic Bar Association. He is, in fact, one of the very first members; joining at the request of founding member Judge Marina Garcia-Wood after going to the University of Florida with her for law school. He then became president of our great organization from 1996 to 1997.
According to Judge Lee, if his mother had been his father, his last name would be Pumarejo. While Judge Lee's last name is not, in and of itself, Hispanic, Judge Lee is not only Hispanic, but is a product of a strong Hispanic upbringing. His mother, originally from Mexico, moved him and his 4 other siblings from California to Jacksonville, Florida when he was just 4 years old. As a strong Mexican woman, she cared for her 5 children on her own and opened the first Mexican restaurant in Jacksonville, despite there being little to no Hispanic presence in North Florida at the time. Going against the grain, by the time the Judge was in high school, she had opened three. Judge Lee has learned so much from his upbringing and taken his mother's hard work ethic with him throughout his legal and judicial career. From the days when he was making tamales for the restaurant (his least favorite task) to his current position on the bench and as Administrative Judge, he has taken on any task that is asked of him and worked as hard as possible to do it well.
In that respect, Judge Lee has served in every area of County Court throughout his 22 years on the bench and he has presided over more than 350 jury trials. As a Judge in the Civil County Court division for the last ten years, Judge Lee has come across people from all walks of life and has made it a point to ensure that each person before him feels heard and equal in his courtroom. His background in education and his time teaching 2nd through 5th grade students with disabilities, also help him to have the patience and understanding needed by a County Court Judge who encounters everyday residents that may be intimidated by the legal system.
Judge Lee is an incredible asset to the bench, to the Hispanic community and to Broward County. We are proud to have him representing the Hispanic community and we are honored to name him as our Judge of the Month.
Interview with The Honorable Robert W. Lee