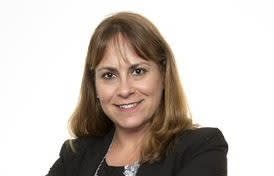 Francis Viamontes has been a federal prosecutor in the Southern District of Florida since June 2011 and is currently the Chief of the Violent Crimes and Narcotics Section in the Fort Lauderdale Office. Francis graduated from the University of Miami School of Law, cum laude, in 2002 and from the University of Miami School of Business in 1998.  Prior to becoming an AUSA, she served as an Assistant State Attorney for the Seventeenth Judicial Circuit of Florida for eight years. Francis has dedicated most of her career to being a sex crimes prosecutor.
While in the U.S. Attorney's Office, she has worked in the Appellate, Major Crimes, and the Violent Crimes and Narcotics Sections. Francis' commitment, dedication and passion to prosecuting violent crimes and child exploitation, resulted in the arrest of numerous dangerous offenders subsequently leading to twenty-six successful federal jury trials.  She has successfully prosecuted dozens of sex trafficking subjects.
Francis has been recognized by the FBI for outstanding prosecutorial skills and assistance in prosecuting child sex offenders while displaying exemplary work with juvenile and adult sex trafficking investigations.  In one of her most notable accomplishments, Francis spearheaded an investigation with the Department of Homeland Security to combat sex tourism in Colombia.  The international effort led to the recovery of numerous minor victims and the arrest and conviction of over 11 traffickers, including one United States citizen who resided in Broward County and traveled regularly to Colombia to engage in commercial sex acts with children.  HSI recognized Francis and the entire prosecution team and presented them an award for the most outstanding Human Trafficking investigation of the year.
Outside of work, Francis is the proud mom of three kids.  Additionally, Francis coaches middle and high school students in mock trial. We are proud that she is a BCHBA member!