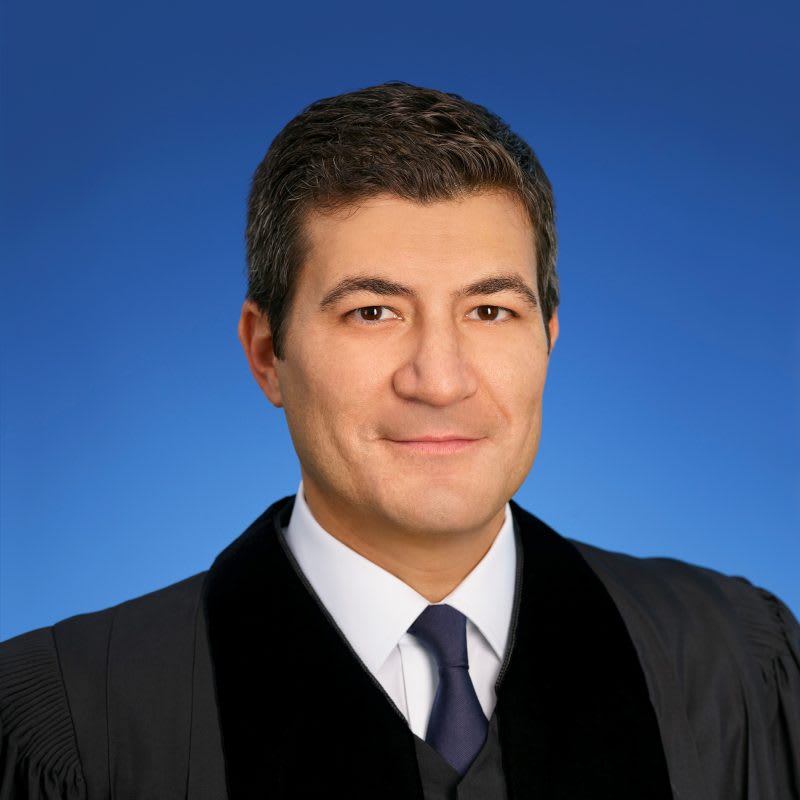 The Honorable Judge Rudolfo "Rudy" Ruiz is the proud son of two heroic parents who left everything they knew in Cuba in search of freedom and opportunity in the United States. Judge Ruiz's father was part of Operación Pedro Pan—a program that allowed thousands of unaccompanied Cuban minors to enter the United States from 1960 to 1962.  Judge Ruiz's mother came to the United States through the Freedom Flights at age 17. Judge Ruiz's parents met in the United States and had Judge Ruiz, who is an only child. Judge Ruiz took full advantage of the road his parents paved through their sacrifice.
Judge Ruiz attended Duke University, where he obtained his bachelor's degree and later obtained his law degree from Georgetown University Law Center. Fortunately for us, Judge Ruiz returned to the South Florida area shortly following his law school graduation.  He began his career clerking for The Honorable Judge Federico Moreno on the U.S. District Court for the Southern District of Florida.
Judge Ruiz joined the Miami-Dade County Attorney's Office in 2009. In 2012, Judge Ruiz was appointed by former Governor Rick Scott to become a County Court Judge. After an impressive display of judicial prowess, in 2015, Judge Ruiz was appointed by former Governor Scott to serve as a Circuit Court Judge on the Eleventh Judicial Circuit Court of Florida.
It did not take long for Judge Ruiz to be identified as a candidate to serve as a United States District Judge of the United States District Court of the Southern District of Florida. On May 2, 2019, Judge Ruiz's nomination by President Donald Trump was confirmed by the Senate and his service as United States District Judge for the Southern District of Florida started on May 3, 2019.
Judge Ruiz is a trailblazer—appointed to the bench by the age of thirty-three. Not only is he a trailblazer in the Broward legal community, but a trailblazer in the Hispanic community as a member of the Hispanic National Bar Association. We are proud to honor him as the Broward County Hispanic Bar Association's Judge of the Month for November 2021.