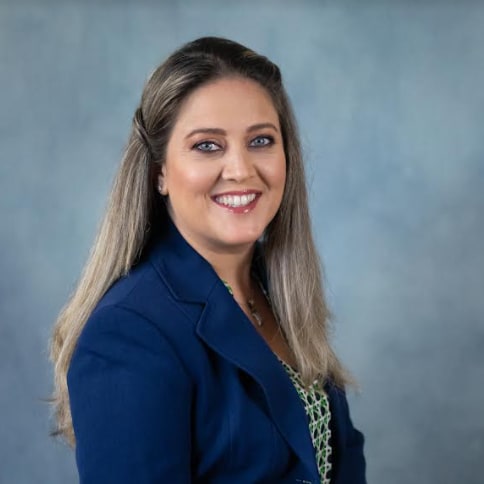 Marta Estevez is a valued member of the Broward County Hispanic Bar Association family. She is a first generation Cuban-American who graduated with a B.S. degree from the University of Florida in 2000 and went on to receive a J.D. from Nova Southeastern University School of Law in 2004. Marta devoted the first 15 years of practice to public interest law, where she focused on survivors of intimate partner violence. Marta now works at Scott J. Brook P.A., where she seeks to increase the firm's involvement in crime victims' rights issues, a topic that is very near and dear to her. Marta also handles family law and estate planning matters.
Marta is a frequent presenter on the topic of domestic violence, sexual violence, and stalking at continuing legal education seminars. She also conducts community outreach programs addressing the issues of intimate partner violence within underserved communities. In addition, she is a member of the Broward Victim's Rights Coalition, the Florida Statewide Fatality Review Team and is an appointed member of the Broward County Commission's Human Rights Advisory Board. Marta is a proud graduate of the Leadership Broward Class XXXVIII (38). Marta has been recognized with the 2014 Community Leader Award, presented by the Broward Domestic Violence Council; the 2016 Volunteer of the Quarter Award, presented by the Pembroke Pines Police Department; and the 2017 Volunteer of the Year Award recipient, presented by the Broward Victim's Rights Coalition.
Marta shares the BCHBA's spirit of service. We thank her for the contributions she has made to our organization and the community at large.