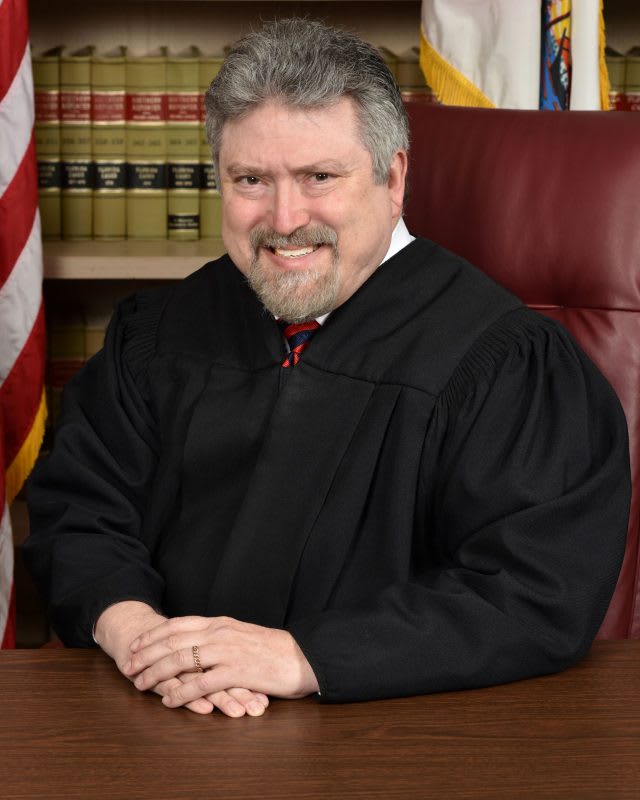 Not many people know, but Judge Bernard Bober of the Broward County Circuit Court is of Hispanic descent.  His family emigrated from Cuba in 1972 during the Castro regime. He has a number of family members who keep his Cuban/Hispanic traditions as alive and true as when they first came to the United States.  This makes Judge Bober cherish and take pride in his Cuban heritage.
Judge Bober grew up in Broward County and received his undergraduate degree in Public Administration from Florida Atlantic University. Thereafter, Judge Bober attended Tulane University School of Law.  Judge Bober was a practicing litigator in Broward County before being elected in 2008 to serve as a Circuit Court Judge for the Seventeenth Judicial Circuit. Currently, Judge Bober presides over one of two criminal divisions that handle habitual criminal offenders and those who are prison releasee reoffenders. Judge Bober's advice for anyone who comes in his courtroom is to be prepared.  Throughout his career, he has encouraged Hispanic high school students, college students, law school students, and attorneys to be proactive within their Hispanic organizations and to bring awareness to the issues impacting their communities.
During this election month, Judge Bober asks everyone to consider the impact of their vote and how it will help shape their future, not only for national elections, but for elections that impact our local communities as well. It was a privilege to have the opportunity to interview Judge Bober, who has been selected as the Broward County Hispanic Bar Association Judge of the Month for November 2020.  If anyone wants to see a courtroom with integrity, fairness, fascinating criminal law issues, and the best legal minds at work, we encourage them to observe his courtroom (after the pandemic is over).
Interview with The Honorable Bernard I. Bober