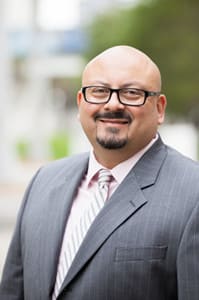 Stewart Valencia graduated with a Bachelor of Arts in Political Science from the University of Florida in 1994. He graduated from St. Thomas University School of Law in December of 1997, wherein he was honored with the Dean's List for his excellent academic work. He has been admitted to the Florida Bar since May 1998. Additionally, Stewart was admitted to the Federal Bar through the United States District Court for the Southern District in January of 2003, and to the United States District Court for the Middle District in November of 2015.
With over 22 years of civil and criminal trial experience, Stewart has successfully litigated over one hundred civil and criminal bench and jury trials to verdict. His vast legal experience includes DUIs, Homicide, Attempted First Degree Murder, Federal Hobbs Act and Conspiracy, first- and third-party State and Federal personal injury cases, breach of contract on homeowners and life insurance policies, complex insurance litigation, medical malpractice, and more.
Stewart was born in New York and is a proud Colombian American. Stewart is happily married for over twelve years to his wife, Lisa Capote. Together they have two beautiful children: Lucas, who is 4, and Amelia, who just turned 2 in October. They also have two dogs: Stella, a pug and a greyhound named Astley.
Stewart is actively involved in the Hispanic community. Stewart is always the first person to volunteer and donate, but never takes credit for all his hard work. This month we are going to make sure he is acknowledged and knows how proud we are to have him as one of our members!