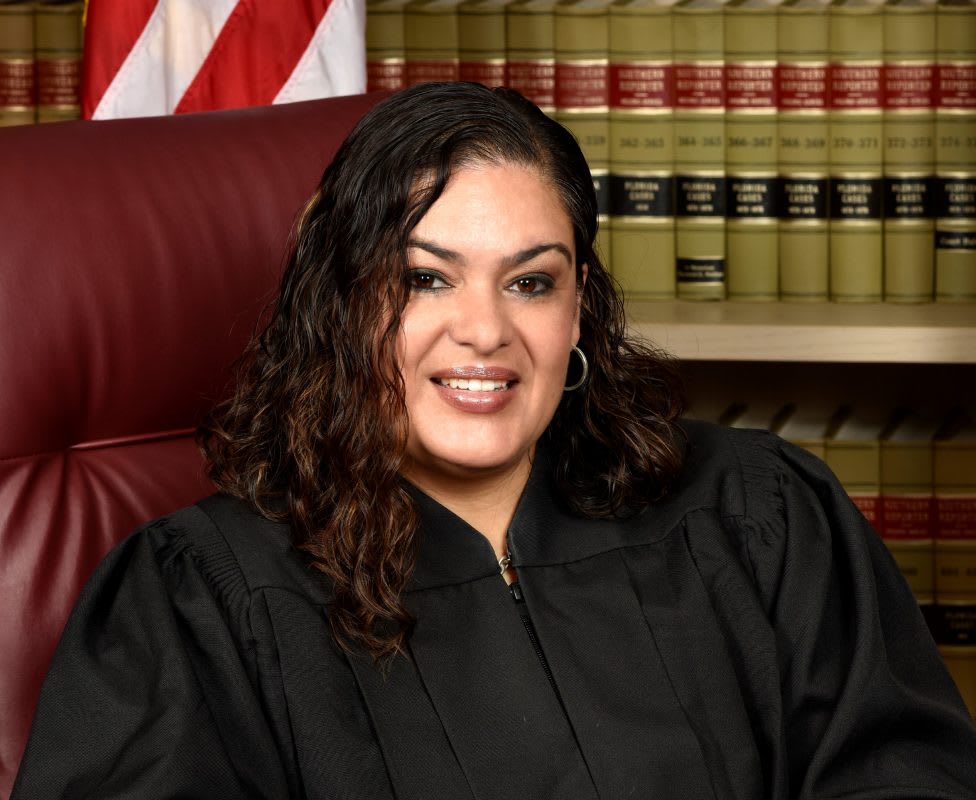 Magistrate Lucy Ramos Miller was appointed to the Seventeenth Judicial Circuit in Broward County, Florida, Family Division, in February 2012 and has served as a magistrate ever since.
Although Magistrate Miller's career has focused on family law, she did not plan it that way.  When she graduated from law school, she knew she wanted to be a litigator but she did not know what field she would be interested in.  Because her inclination was towards litigation, she decided to become an assistant prosecutor (Summit County, Ohio).  As an assistant prosecutor she worked on adult criminal cases, juvenile delinquency cases, and dependency and neglect cases, but she was primarily assigned to dependency cases, which led to her being drawn to domestic/family law.  "It just stuck," she says.  "I enjoyed the litigation.  I enjoyed working with families and making a difference in people's lives."
While still living in Ohio, Magistrate Miller went into private practice where she handled dependency, divorce, and custody matters.  She has also served as a guardian ad litem throughout the course of her career.  When she moved to Florida, she started as a staff attorney in the Seventeenth Judicial Circuit Civil Division where she predominantly worked on family law cases.  Magistrate Miller ultimately applied for a position as a magistrate because she thought she might be interested in one day pursuing a judgeship.  When she applied to be a magistrate, the position was publicly a
dvertised, she had to go through a series of interviews, and she was ultimately selected for the position by the Chief Judge.
Magistrate Miller says she draws the most joy and fulfillment from seeing when, even in spite of an adversarial process, she is able to send families home in as good or in a better position than they came in with.
Both her parents are from Utuado Puerto Rico, but she was born and raised in Cleveland, Ohio. Magistrate Miller attended college at the University of Pennsylvania where she majored in international relations.  She attended law school at The Ohio State University. She is the proud mother of three children ages 19, 16, and 11.
Magistrate Miller appreciates the diversity that there is on the bench and in the bar in Broward County. She believes being a Hispanic woman is helpful in her position as a magistrate because it is important for a diverse community, such as the community in Broward County, to see a diverse bench.  She says that she can't really say with certainty whether being a Hispanic woman has helped or hindered her in getting to where she is today in her career, but it has been a tremendous help in her position as a magistrate.
Interview with Magistrate Lucy Ramos Miller