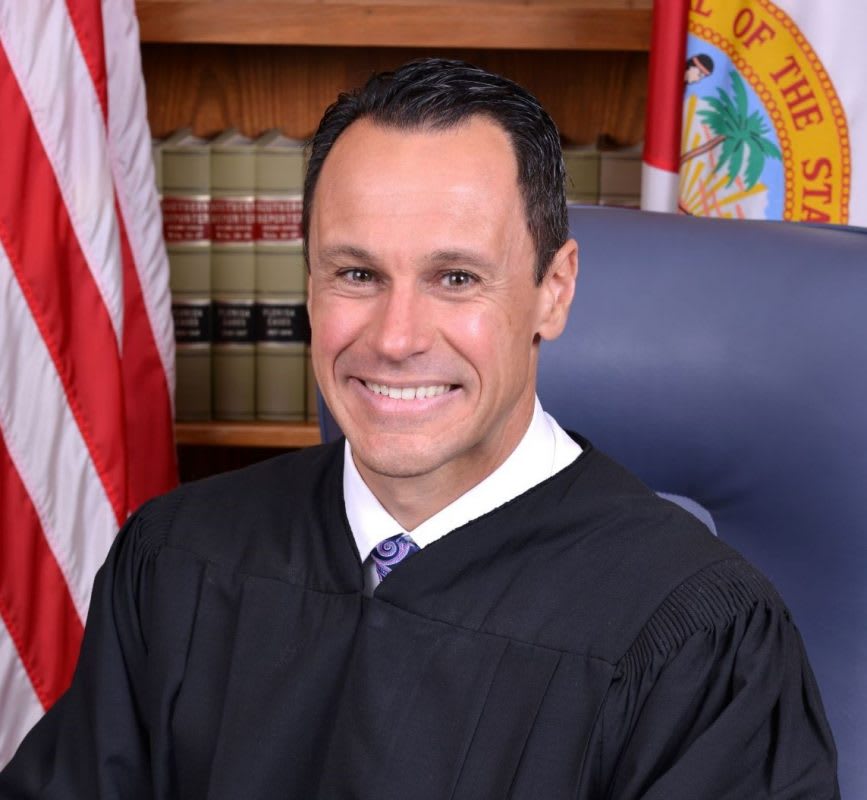 Judge Alberto Ribas, Jr. is a first-generation Cuban-American who was born and raised in Miami, Florida. Both his sets of grandparents made the brave decision and great sacrifice of sending each of his parents to the United States to flee the Communist regime of Cuba.
Judge Ribas graduated the University of Florida in 1991 and obtained his Juris Doctor from NSU Shepard Broad College of Law in 1995. He was employed as an Assistant State Attorney for twenty years, where he tried over 150 cases to a jury verdict. He was assigned to the Homicide Trial Unit for approximately nine years, where he prosecuted capital homicide cases. Prior to his promotion, Judge Ribas was assigned to the Career Criminal Unit, Felony Trial Unit, and County Court Unit. As a result of such positions, Judge Ribas prosecuted career criminals, DUI Manslaughter cases, and violent felony cases. He also supervised junior attorneys and was designated by the State Attorney to handle executive assignments in different parts of the State of Florida.
In February of 2016, Governor Rick Scott appointed Judge Ribas to the Circuit Court bench. Since then, Judge Ribas has continued to serve in the dependency division. Judge Ribas has been happily married for over twenty years to Judge Stacy Ross, and they have two children who are 18 and 16 years old. Judge Ribas loves and embraces his Hispanic culture. He enjoys many delicious Hispanic foods, but his all-time favorite is "Ropa Vieja."
We are proud of Judge Ribas' accomplishments and thank him for his service to the community!
Interview with The Honorable Alberto Ribas