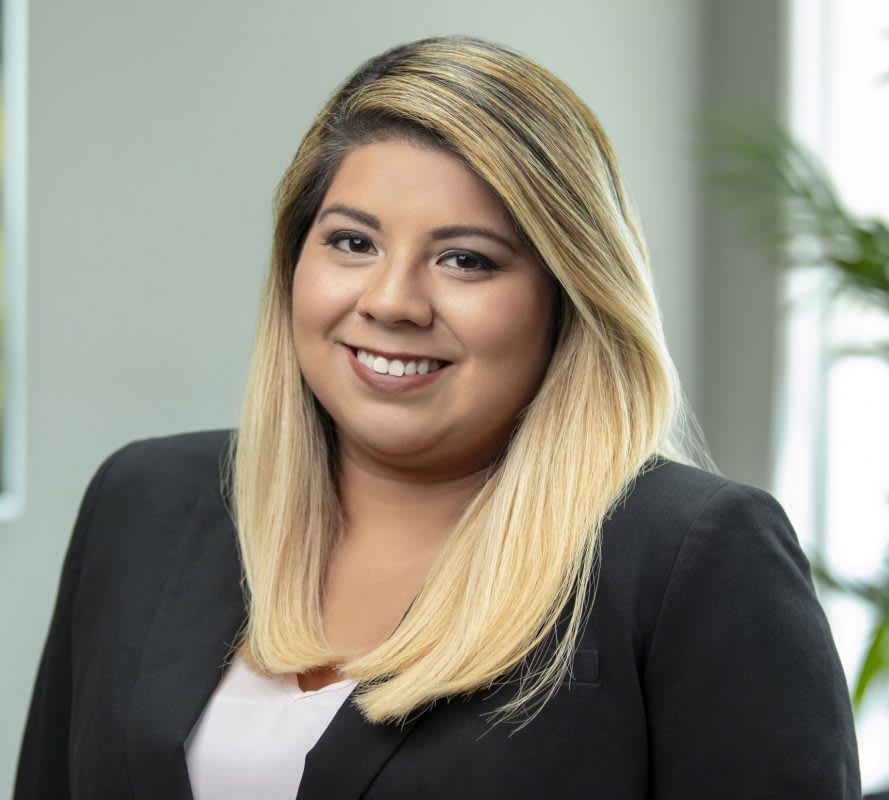 Vanessa Thomson has been an insurance defense attorney at the firm of Robinson, Pecaro, & Mier, P.A. since September 2019. There, she handles cases involving personal injury, wrongful death, and property damage disputes. Vanessa graduated from the University of Florida in 2011 and thereafter from Nova Southeastern University Shepard Broad College of Law, summa cum laude, in 2019. Prior to entering law school, Vanessa worked as a legal assistant at a personal injury firm. While in law school, Vanessa was a member of the Nova Law Review, served as an officer in several organizations, and was a member of the Moot Court Society. Vanessa also had the honor of competing at the Philip C. Jessup International Moot Court Competition, where her teams were back-to-back quarterfinalist, and where she earned recognition as a Top 10 Oralist.
Vanessa enjoys participating in community events and giving back. For instance, since May 2017, she has served as a volunteer for the Guardian Ad Litem program. She also served as a co-coach for the 2020-2021 team representing Nova at the Philip C. Jessup International Moot Court Competition and looks forward to coaching the 2021-2022 team. Other leadership positions she will be serving in this upcoming year include being part of the Board-at-Large for the Broward County Women Lawyers' Association, and serving on the Florida Bar Journal/News Editorial Board Committee.
Family is important to Vanessa, and she shares that hers has provided her with endless love and support. Vanessa's path to becoming a lawyer came with unique challenges. When she began law school, she was a single mother of a 2-year-old. Moreover, she was helping financially support her parents, who were suffering amid her father's medical battles. It was her father's encouragement that prompted Vanessa to take the leap and apply for law school. Vanessa's father passed away just four months after she was sworn in as an attorney. It is her family's unconditional support that fuels Vanessa's desire to give back to the legal community. Vanessa is also now married to her law school sweetheart and looking forward to growing her family.
We are pleased to have Vanessa Thomson as a member, and wish her much success in the future!